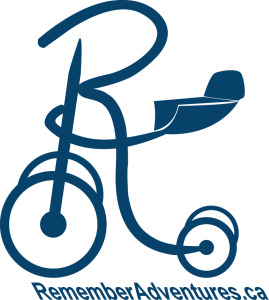 Remember Adventures is a social enterprise supporting the global Insect Recovery Project and is located at 365 Main Street Tatamagouche, Nova Scotia, Canada. We back onto an absolutely charming stretch of the Trans Canada Trail and rent out pedal buggies, bicycles and snow shoes for our visitors. Our facility incudes a small gift shop, picnic area in a Pollinator Meadow demonstration project and The Caper Café which serves fantastic home baking, specialty teas and coffees, great breakfasts, lunches, & comfort foods. A wide selection of Board games & magazines are also provided for our customers to borrow on the premises. Remember Adventures is proud home-base for the global Insect Recovery Project which is a social media project to raise the positive profile of insects globally and to encourage the reversal of negative practices effecting invertebrate ecology. A portion of the grounds is being naturalized for pollinator/insect habitat and is open to the public. In addition to the indoor café there is outdoor seating with umbrellas on a beautiful deck, picnic tables and a gazebo on the grounds for customers. We also have a meeting space/event room on site that can be reserved for larger groups which opens onto the gardens. There are lots of other highlights to see and visit nearby such as the Train Station Inn (next door), the Fraser Cultural Centre (across the road), the Tatamagouche Brewery (down the street), Creamery Square with the Farmers Market and the Museum (2 blocks away), several beaches, golf, and Jost Winery just a short drive away! What are you waiting for. Come on down!
Remember Adventures shared Birds & Beans Coffee Roasters's post.
April 22nd, 2017 at 3:14pm
View on Facebook
Café & Buggy bike rides on Main Street in Tatamagouche !!
Rain or Shine we can keep you entertained.
Buggy rides along the TC Trail, Picnics, & Pollinator meadow for sun.
Coffee, food & games to enjoy if weather is better enjoyed indoors!