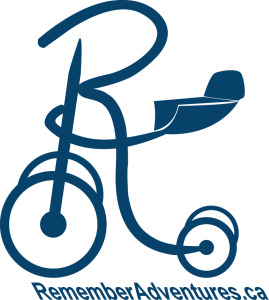 Remember Adventures is a new venture located at 365 Main Street Tatamagouche. The core of the business is Surrey Bike rental. Surrey Bikes are quadricycles (4 wheeled pedal powered bikes) with bench seating and a canopy on top for shade and weather protection. These quadricycles are a great way for couples to connect or reconnect; for friends to get together to chat and head out for a picnic; or for a day of fun for a small family (bikes can hold two adults + a teenager and 2 small children). Tatamagouche is on the Trans-Canada Trail and Remember Adventures has easy access to the Trail via Station Road. There is also a small shop and grab & go café which serves fantastic coffees, great breakfasts, and pasta lunches. As an adjunct to the business there is a comfortable sitting/waiting area for customers who enjoy sociable board games. These will be available in house to rent (free if you've liked us on facebook or follow us on twitter!) and are specially selected for fun and laughs. Remember Adventures is proud home-base for the global Insect Recovery Project which is a social media project to raise the positive profile of insects globally and to encourage the reversal of negative practices effecting invertebrate ecology. A portion of the grounds is being naturalized for pollinator/insect habitat and is open to the public. In addition to the indoor café there is outdoor seating with umbrellas on a beautiful deck, picnic tables and a gazebo on the grounds for customers. We also have a meeting space on site that can be reserved for larger groups which opens onto the gardens. We accept LETS for the meeting room. This is truly a special place to take someone for a memorable adventure and a great launch point to explore the North Shore's other treasures such as the Train Station Inn (next door), the Fraser Cultural Centre (across the road), the Tatamagouche Brewery (down the street), Creamery Square with the Farmers Market and the Museum (2 blocks away), several beaches, golf, and Jost Winery just a short drive away! What are you waiting for. Come on down!
Remember Adventures added 2 new photos.
October 12th, 2016 at 1:29pm
1 View on Facebook
Café & Buggy bike rides on Main Street in Tatamagouche !!
Rain or Shine we can keep you entertained.
Buggy rides along the TC Trail, Picnics, & Pollinator meadow for sun.
Coffee, food & games to enjoy if weather is better enjoyed indoors!